Collaborations
We partner with brands to upcycle their waste and "second" bottles into eco-friendly iconic glassware. Read more on who we have and are proud to continue to work with.
At SmoothEdge, we are committed to creating a sustainable future for both the environment and businesses.

Our innovative approach to waste management is to partner with brands and transform their waste into stunning, eco-friendly, recycled glassware. By doing so, we enable brands to enhance their sustainable image and appeal to conscious consumers.

Our glassware not only serves a practical purpose but also doubles as a conversation starter, drawing attention to the importance of sustainability.​

Our expertise in upcycling waste has already been demonstrated with our current and past brand partnerships. With a portfolio of successful case studies, we are proud to showcase the impact of our sustainable solution.

Let us help you make a positive impact on the environment and your brand.
Get in touch





Bombay Sapphire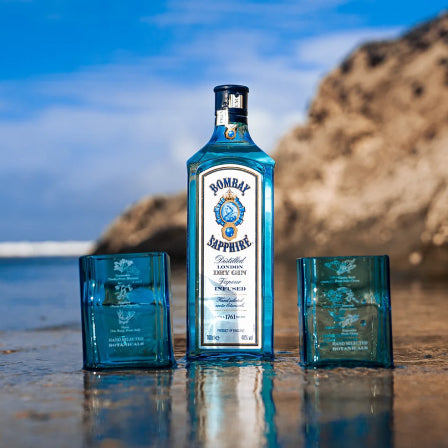 In late 2022, we were thrilled to have partnered with Bombay Sapphire in the lead up to the holiday season. Our collaboration aimed to transform their waste bottles into stunning, eco-friendly glassware that would not only minimise waste but also offer a unique and beautiful product to sell.

Crafty Distillery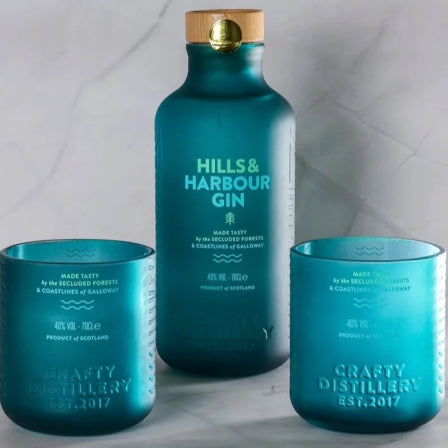 Crafty Distillery was one of our very first brand partners and their commitment to sustainability has only grown stronger with time.

They send us a pallet of their bespoke bottles that are deemed inadequate for use, every few months. Our team then works to transform these bottles into beautiful, upcycled glassware that Crafty can sell as part of their upcycled gift set.
Whitby Distillery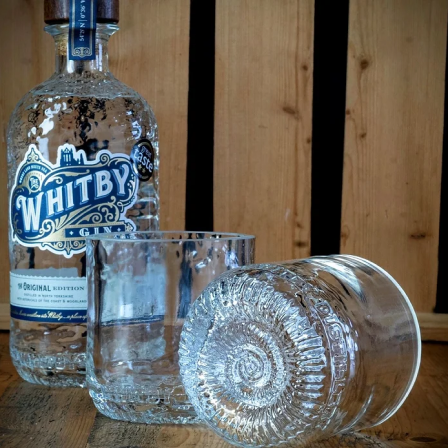 Our partnership with Whitby gin is a testament to the impact we can have through our unique approach to upcycling. The partnership with Whitby gin started with a custom order from one of their customers. Our team transformed their beautiful bottles into stunning, upcycled glassware, and the process was captured in a video that went viral. Whitby gin was inspired by the positive response to the video and reached out to us to explore a partnership, their glasses continue to sell out and we have upcycled over 1000 since the beginning of 2023.
Tiree Distillery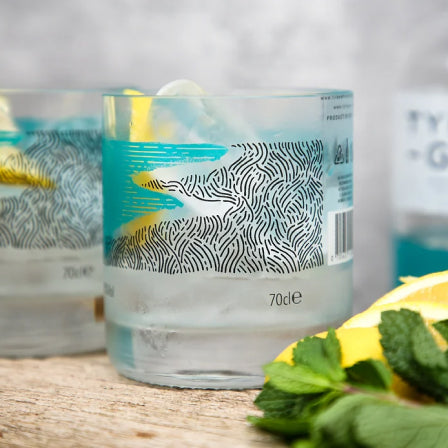 We first discovered Tiree Distillery through a wind surf competition on the island and were immediately drawn to their beautiful bottle design. We connected through Instagram and their followers were captivated by the idea behind the upcycled glassware and today, the glasses are a staple in their distillery shop.
Want to partner up?
Get in touch to see how we can work together and create a more sustainable future for your brand.
Get in touch
10000
+
%
Bottles saved from landfill
3.9 tonnes
+
%
3.9 tonnes
Equivalent CO2 saved
100%
+
%
Hand-crafted in the UK